5 Ways To Give Your Income a Boost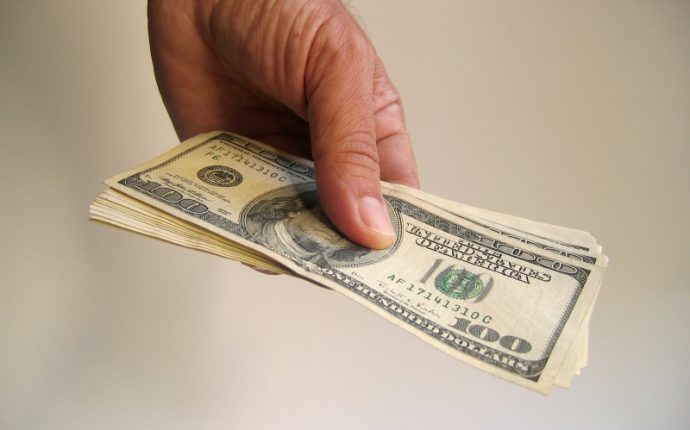 You need more income – does that mean that you need to get a new job? Work to get a big promotion at the office? Return to school, and earn a new degree? No — actually, you don't have to do anything that dramatic. We're going to offer five ways to give your income a boost, with all five being side hustles.
Side hustles? Yep.
A survey done by CareerBuilder.com found that 29% of all workers have a side hustle. But the trend is even more pronounced among Millennials. The survey revealed that 39% of workers ages 18 – 24 have side hustles, and an astonishing 44% among those 25 – 34.
Interested? Here are five broad categories.

Borrow from $2,000 to $35,000*
Fast Approval. Funds Direct Deposited. No office visit or faxing required. A fixed rate loan without any additional fees upon early repayment.
Check Your Rate
Teach, Train, Tutor
Virtually everyone has a topic area where they could be considered an expert, or at least well above average. You can monetize that. The basic idea is to take those areas where you're knowledgeable, and use them to help other people gain better understanding. Pick a topic – investing, getting out of debt, finding a job, repairing a car – you name it.
For example, you can create an online course in your topic area. This can include an e-book, videos, and/or audio CDs or podcasts, providing instruction. You can charge anywhere from $100-$500 for the course, depending on how popular the topic is.
Don't worry that you've never done this before. There are websites, such as Udemy, that enable you to create an online course, and then sell it through the site with a 50-50 split of the profits. You can also market the course yourself, after creating it on the site, and pay Udemy a 3% processing fee.
If your area of expertise is your career, you could also consider being a career coach. This is where you offer to work with someone who's either new to the field or making a mid-career change into it, and help them to learn the field, and how to get promoted. You can work with your clients on a one-on-one basis for an hourly fee.
Finally, there's tutoring. If there's any subject where you're strong, such as math, science, writing, teaching a foreign language, teaching English as a second language, you can offer your services through local schools and colleges. Tutors currently charge between $30 and $50 per hour, and it's often possible to offer your services online.
Create YouTube Videos
Do you like music, or movies, or just talking about specific topics? If you do, you can create YouTube videos and make money on them. Don't worry if you don't know how to make videos, YouTube actually offers a course in how to create YouTube videos. You can earn money from the videos by offering ads from Google AdSense, which will pay you any time someone clicks on one of the ads.
Pick a topic that's popular, one that you're very interested in or knowledgeable about, or one that's trending right now. The good thing about YouTube videos is that they can continue earning income long after you create them.
Some people are even making a full-time living making videos! And one of the biggest side benefits is that it provides you with a creative outlet for your hidden talents.
Drive for Uber
This is a side hustle that has become almost cliché in recent years. And it's easy to see why. If you become an Uber driver you can earn extra money working on your own schedule. All you need is a decent car and a smart phone.
Passengers sign up for a ride, and if you're available and in the area, you can pick them up for a fee. The entire process is automatic. And when you've had enough driving for the day or night, you can simply turn off the app and go back to your regular life.
Start a Side Business
This side hustle has virtually unlimited possibilities. Once again, you select a product or service where you either have specific skills or talents, or a keen interest. You then build a side business around the product or service.
The process tends to be fairly involved, but the web has a wealth of knowledge on how to create a side business. Do some research, and you may be pleasantly surprised to find out how easy it is to create a business of your own.
Invest for Passive Income
If you have extra cash to invest, there are ways that you can create passive income sources. This can include everything from investing in peer-to-peer lending platforms to blogging, setting up an online product store, creating an e-book, investing in real estate, or becoming a silent partner in a business.
It's really just a matter of picking your income source, making your investment, and then letting the profits roll in. Most of them won't make you rich, but they will give your income a boost.
Sometimes all you need to increase your income is to create a second source. Any one of these ventures can be that source, and some might even launch you into an entirely new career.