Five Financial Questions to Ask Your Fiancé Before Saying "I Do"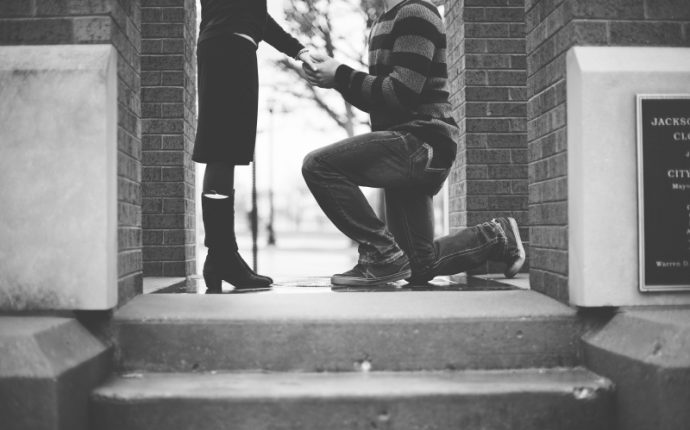 You've found your soul mate and decided to spend the rest of your life with this person. This is an amazing feeling, and as you prepare for a life together, you undoubtedly discuss major details. When will we get married? What type of ceremony will we have? Where will we live?
All important questions – but if you're like a lot of couples, you may conveniently skip discussions about money. Money is a taboo topic for some couples. Maybe they didn't grow up talking about money, or perhaps they feel that money discussions will kill the romance. While it may not be an easy conversation to have, here are five financial topics to tackle before tying the knot.
What kind of debt do you have?
Even if you're good with money and keep your debt to a minimum, your future spouse's debt and spending habits might hold you back financially. For example, if your spouse carries a lot of credit card debt and other types of debt, a greater percentage of his or her income will likely go toward repaying this debt. While it's great that your future spouse is being responsible and paying back creditors, the more money applied to monthly debts, the less he or she can put toward household bills. You could realistically end up carrying more than your fair share of the expenses. Although you're not liable for debts your spouse accumulates before marriage, depending on your state, you may be responsible for debts accumulated after saying "I do." Thus, make sure that your future spouse's debt and spending is in check before walking down the aisle.

Borrow from $2,000 to $35,000*
Fast Approval. Funds Direct Deposited. No office visit or faxing required. A fixed rate loan without any additional fees upon early repayment.
Check Your Rate
What is your overall financial situation?
In addition to how much debt your future spouse carries, make sure you are aware of his or her overall financial status. Does your future spouse have any type of emergency savings account? Are there any retirement accounts and other investments? Importantly, what is your future spouse's credit score? It's not unreasonable to ask this person for a copy of his or her credit report, and you should be willing to provide this information as well. Spouses typically apply for mortgages and auto loans together, and if your future spouse has a very low credit score or other credit problems in the recent past, this can put the brakes on a mortgage approval or result in a higher rate.
How will we handle finances after we're married?
Don't wait until after you're married to discuss management of household finances. It is important that you and your future spouse are on the same page from the start. For example, how will you share financial responsibilities – the rent, utilities, grocery shopping, auto loans, etc? Couples can clash on this issue, as expectations may differ. Additionally, discuss whether you will have a joint or separate bank account. Will you and your spouse contribute funds to one bank account and then pay all household bills from this account? Or do you prefer to set up separate bank accounts and each be responsible for certain bills?
What mistakes have you made in the past?
If you've recently gotten your finances in order, you may feel that it is not important to disclose financial issues you've had in the past. Understand, however, that past problems may impact your financial future. Let's say you filed bankruptcy or dealt with a repossession or foreclosure before dating your spouse. Sure, this might be a thing of the past. But if adequate time hasn't lapsed, these negative items on your credit report can affect your ability to purchase a home or obtain other financing. Understandably, you may be embarrassed and would rather sweep the issue under the rug. But from your spouse's viewpoint, hiding your past may be the equivalent of lying, especially if this information will impact your future.
What are your long-term financial goals?
Where does your future spouse see him or herself financially in 5, 10 or maybe 20 years? The fact that your spouse doesn't have the perfect financial outlook today doesn't mean you have to cancel your wedding. But before walking down that aisle, make sure that he or she is on the path toward recovery. For example, if he has credit card or medical debt, does he have a plan to repay this debt within the next couple of years? Does he or she have a savings plan? At what age would he or she like to retire, and what steps has your spouse taken to achieve this? These aren't easy discussions, and it may take awhile for your future spouse to open up. But with everything out on the table there are no surprises, and together, you can help each other reach financial goals.