Save Money on your Summer Road Trip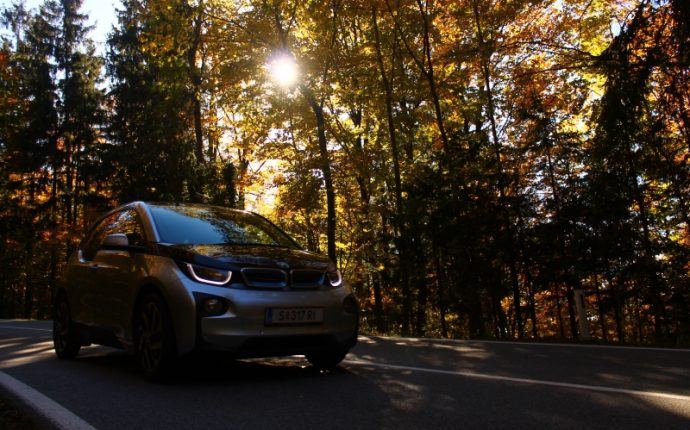 For many families, summer is vacation season. It's the time to visit grandparents, travel to a theme park or explore major landmarks. But with sky-high airfare prices, don't let the cost of airfare put a kink in your summer vacation ritual. It may take longer to reach your destination by car, but when you factor in the cost of airfare for four or five people, a road trip to your destination is by far a cost-effective alternative. Thinking about hitting the open road this summer? Here are a few ways to save money on your road trip.
Check your car
Before hitting the road, get your car inspected. A road trip can save you money, but only if your car is in good condition. If you take a chance and ignore any warning lights, you might run into problems on the road (which can be costly) and eat up any savings. It's relatively inexpensive to have a mechanic check the overall condition of your vehicle, such as your brakes, tires, fluids and engine. It can also be advantageous to enroll in a nationwide motor club like AAA before leaving on your road trip. Even if your car is in good condition when you leave home, anything can happen on the road. You may have a flat tire, lock your keys in the car or need a tow truck. These services can cut into your spending money, but if you join a motor club, most services are covered under your plan.

Borrow from $2,000 to $35,000*
Fast Approval. Funds Direct Deposited. No office visit or faxing required. A fixed rate loan without any additional fees upon early repayment.
Check Your Rate
Use a gas rewards credit card
When it comes to filling up at the pump, don't choose just any random card from your wallet. Use a cash back rewards gas card and you can put 3% to 5% back in your pocket each time you refuel. Not only do you receive cash back on fuel, reward credit cards like the Discover It Cash Credit Card let you earn 1% cash back on all other purchases. Use this credit card when booking your hotel, dining out or paying for entertainment and the cash you earn can jumpstart your savings and help pay for next year's trip.
Avoid peak travel days
Some people plan their family road trips around holiday weekends like Memorial Day, the 4th of July and Labor Day as these are convenient days to travel. Unfortunately, these aren't always the best times to hit the road. Not only will you deal with congestion on the roadways, gas stations and hotels typically increase their rates around the holidays and weekends. Summer is the biggest travel season, therefore you won't find dirt cheap rates this time of the year. Nonetheless, you can save a pretty penny on your summer road trip by scheduling your trip mid-week and before or after the holidays.
Improve gas mileage
No matter how far you travel – filling up the gas tank can add up. There are, however, ways to improve your gas mileage and save money on your summer road trip. If possible, bring few suitcases and pack your car as light as possible. The more weight in the car, the more gas the car needs to reach your destination. And since gas mileage decreases when you maintain a steady speed, use cruise control to when possible on the highway and limit quick accelerations and rapid breaking. Additionally, make sure that your tires are properly inflated to reduce gas mileage.
Bring a cooler
Loading up on goodies at every rest stop plus three meals a day while traveling can add up quickly, especially if your family tends to snack. You might even spend a decent chunk of your vacation money before reaching your destination. Not that you shouldn't eat on the road, but rather than stop at restaurants or fast food joints every few hours, you can save money by bringing a cooler packed with your own sandwiches, drinks and snacks. The more you save on the road, the more cash you'll have for entertainment and other fun.
Book a hotel with perks
If you're booking a hotel while in route to your final destination, do your homework in advance. Some people don't think about hotels until they're on the road and they simply choose any hotel off the highway, regardless of price. Instead, book in advance and compare rates among different hotels to find the best value. When you comparison shop, you can find hotels with additional perks – such as free continental or hot breakfast, free Wi-Fi and free parking – which keeps cash in your pocket.