Why You Should Give Your Teen a Credit Card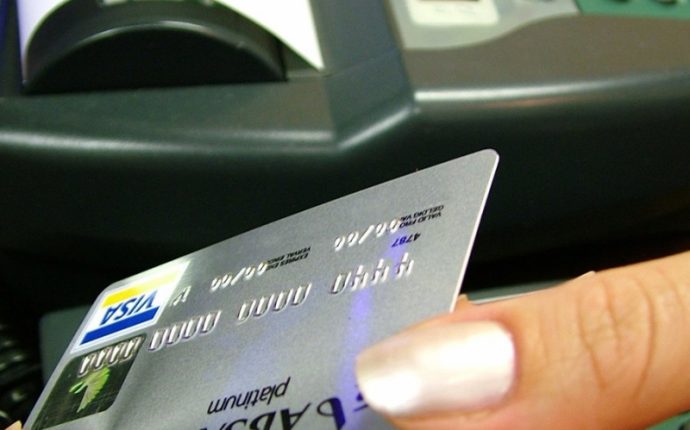 As a parent, the thought of giving your carefree teen a credit card might send chills up your spine. While your teen may beg for a card and agree to pay his or her own charges, you're ultimately the one who is responsible for any charges (big or small) incurred by your child.
On the flip side, a credit card can also serve as a teaching tool so teens do not develop a false concept of money during their journey into adulthood as there are many responsibilities that come with using a credit card. If your teen asks for a credit card, don't immediately take the "it's-never-gonna-happen-approach." Here are three reasons that might justify giving your teen a credit card.
Credit is more convenient than cash
If you give your teen a wad of cash, he'll probably tuck it in his back pocket or place the money in his wallet. But if your teen has a habit of misplacing things, paper bills will be hard to trace. While it is also possible to lose a credit card, at least credit cards are replaceable and banks will reverse fraudulent charges. Credit cards can also be more convenient than cash, providing peace of mind when your teen is away from the house. Let's say your teen is out and about with his friends and realizes that the car is about to run out of gas. An emergency credit card might be the thing that saves the day, especially if your teen does not have enough cash on hand. If not for plastic, he might end up stranded on the side of the road until you arrive.

Borrow from $2,000 to $35,000*
Fast Approval. Funds Direct Deposited. No office visit or faxing required. A fixed rate loan without any additional fees upon early repayment.
Check Your Rate
Discourage irresponsible spending
Under the Credit Card Accountability Responsibility and Disclosure Act, anyone under the age of 21 may need a cosigner when applying for a credit card. While these restrictions help protect young adults from getting themselves into a cycle of credit card debt, it doesn't necessarily equip teens with money management knowledge. Responsible credit card usage is not taught in school and it's often up to parents to instill money lessons in their children. Giving your teen a credit card can actually be a good thing as it can discourage irresponsible spending and gives you a chance to help your teen curb bad credit habits before they leave your house. Most people learn how to manage credit through trial and error, which tends to be after they've made a ton of mistakes. Teach your teen how to manage credit from an early age and you might spare him or her the headache of dealing with high credit card debt down the road.
Build a credit history at a young age
Giving your teen a credit card not only helps with developing credit habits early, it is an excellent way to start building credit history. The sooner your teen starts to develop a credit history, the sooner they will be able to qualify for credit and loans on his own down the road. Although some teens jump at the chance to get a student credit card once they turn 18, some don't apply for their first credit card until they're well into their 20s. There's nothing wrong with waiting, but it takes time to establish a solid credit history. If your child doesn't develop a strong history by the time he graduates college, he may not be able to purchase a car, buy a house, and sometimes, rent an apartment – unless you're willing to cosign. Getting your teen a secured credit card in his name or adding him or her as an authorized user to one of your credit card accounts can get this credit history started. Also take note that a prepaid credit card is really nothing more than a debit card and will not help with building credit history.