Every unique and talented Avantee is a co-creator of the Avant culture we love. We hope the @Avant series helps you get to know who we are, how we do what we do, and what it looks like to build your career at Avant.
Adam Rozak
Formerly Technical Product Manager for the Digital Servicing Pod, now Product Manager of the Card Core Servicing Pod (as of 2023)
Joined Avant in 2018
What's it like to work @Avant? We asked Adam for his take on our culture, and here's what he said:
1. How would you describe Avant's culture?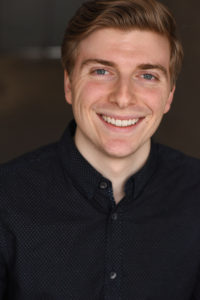 I would describe it as proactive, eager to learn, and a culture of change. We're fast-paced and quick to pivot and reorganize, and we reward people who speak up when they see something going wrong. There's this mindset that, as an organization of smart people, we can always shift to enable each of us to make a greater impact, both on the business and on our own career growth.
I also really appreciate the amount of flexibility we have. Our work from home policy, flexible time off, and I really, really appreciate how your delivery of a project is more important than the hours you spent working on it. That really mattered to me when I was interviewing—out of college, I didn't think I would have the ability to focus on my career, family, and be involved in Chicago's performing arts community, but the flexibility here makes that possible.
2. Why are you happy/successful here?
I've always been given the opportunity to work on interesting stuff. I am somebody who has to be learning all the time, and I've found that if you make it apparent that you're willing to learn new things, you'll be rewarded with interesting projects. Another reason I've been successful here is that I haven't been afraid to step out of my lane or say when something isn't working. I like asking questions and I've found people who are willing to answer them, especially with technical stuff. I don't have a background in engineering or technology, so becoming a TPM (technical product manager), I had to build that skill-set. Being exposed to other TPMs and engineers who were willing to answer questions above and beyond just what was necessary to accomplish the task at hand has been great.
3. What's your favorite thing about the way your specific job role works?
The TPM org sits in an interesting space. You need to be highly organized for the project management aspects of it, and you need a level of technical expertise and knowledge of the product that other stakeholders might not be familiar with. With the engineers, I might be the least technical person in the room, and on the business side, I might be the most technical person in the room. I really like learning the technical stuff from the engineers, and I'm also learning the strategy side from product managers and business stakeholders. It's rewarding in and of itself, and it's also a good place to develop your career. I've got the groundwork to go in a couple directions, depending on how my interests change down the road.
4. When you were little, what did you want to be when you grew up?
I wanted to be a lawyer, because my dad was a lawyer. When my 7th grade class had a mock courtroom, I brought in my little tiny briefcase with a bunch of papers formatted like my dad's legal reports, and I did all this prep work so I could crush the case. And I did! Then, years later at the end of high school, I worked as a file clerk at his law firm and realized that is definitely not what I want. There's a lot more paperwork and a lot less interrogating witnesses than I thought.