Every unique and talented Avantee is a co-creator of the Avant culture we love. We hope the @Avant series helps you get to know who we are, how we do what we do, and what it looks like to build your career at Avant.
Ben Saylor
Complaints Coordinator Supporting the Auto team
Joined Avant in 2015
What's it like to work @Avant? We asked Ben for his take on our culture, and here's what he said:
1. How would you describe Avant's culture?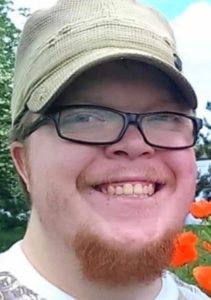 Laid-back and independent. I have the freedom to be in charge of my own time, and it feels like there's more trust than you'd find in a more corporate ops environment—you don't have anybody hovering over you. And I personally love the fact that we don't have to come in every day in a suit and tie! I can wear a T-shirt and jeans and fit right in.
2. Why are you happy/successful here?
What keeps me here and happy is the people—I've made a lot of friends within Avant. We're not only allowed but encouraged to be social and talk about more than just work. It's like Avant is saying, "Just be you." And I love the fact that we have Demo Days and other group events to make sure we're keeping everyone up to date. I feel well-informed and a part of the company because of that.
It's also just the little things that Avant does that add up to being really good. Like, it's amazing that we have bagels every day. I remember bringing people into the office and when they saw all the food and drinks in our kitchen, they said, "so, where do you pay for all this?"…Like, oh honey, you don't know how great these free perks are. Little things like that make a difference.
3. What's a superpower you get to apply at your job?
Sometimes I can get a little nit-picky, too nitty-gritty. But my manager calls it "detail-oriented" 😉 and because she saw it as a strength, she recommended me for a new product launch where they WANT me to get into the nitty gritty! I've been going in-depth to find anything that might be confusing or hard for the customer to understand. I really like that something that was initially not my biggest strong suit has become an important skill that I'm able to provide for the company.
4. When you were little, what did you want to be when you grew up?
Actor. I loved being on stage. At an early age I was already doing theater productions, and even now I'm doing theater as an adult.