Every unique and talented Avantee is a co-creator of the Avant culture we love. We hope the @Avant series helps you get to know who we are, how we do what we do, and what it looks like to build your career at Avant.
Paul Zhang
Co-Founder of Avant and Chief Technology Officer for the Technology team
Joined Avant in 2012
What's it like to work @Avant? We asked Paul for his take on our culture, and here's what he said:
1. How would you describe Avant's culture?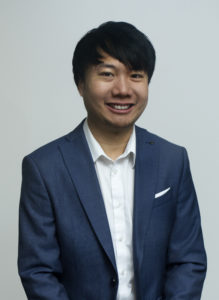 If I have to choose a few words, I'd say fun and empowering. One of the key principles, in my mind, is that folks' happiness is a priority. If you want everyone to do a good job, you have to realize that happiness is important. Working 80 hours to crank something out fast, only to burn you out, is not worth it. That is part of what I think a good culture should be.
The other part is empowerment. We're not rigid or weighed down by too much process, which enables folks to easily make an impact, to make change throughout the organization. Instead of having this rigid hierarchical system, we are ideally able to let everyone at all levels make as much impact as possible. Everyone's thoughts on how we can improve, on what's missing, are valuable to the company. That range of thought and input keeps us from getting stuck in a rut.
You are not just a cog in a wheel. You won't feel like a foot soldier taking orders here. We make it all happen together.
2. Why are you happy/successful here?
Seeing folks make their impact is so satisfying. Watching people grow into their roles and mature on their teams, watching them use their power and change how Avant works. It's like being a proud parent (I have a 6 month old, too, so I really am a new father).
3. What's a superpower you get to apply at your job?
My favorite thing is that I get to moonlight as an emcee and weatherman at Demo Day [our all-company innovation and work-shareout meetings]. I'm actually an introvert, so it's kind of the opposite of what I'd normally want to do. But it gets me out of my shell and lets me riff and be a part of the culture in a fun way. It's part superpower, part wish fulfillment for me. And it can be cool to see leadership outside of their typical role.
4. When you were little, what did you want to be when you grew up?
I wanted to be a professional basketball player. Unfortunately, I had neither the skill nor the height, so I went with my backup plan.