Every unique and talented Avantee is a co-creator of the Avant culture we love. We hope the @Avant series helps you get to know who we are, how we do what we do, and what it looks like to build your career at Avant.
Henry Dunning
Team Lead for the Corrective Actions Team
Joined Avant in 2021
What's it like to work @Avant? We asked Henry for his take on our culture, and here's what he said:
1. How would you describe Avant's culture?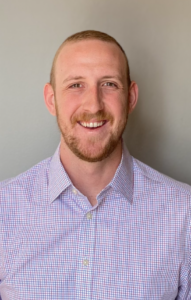 It's an incredibly collaborative environment where you get to use your own gumption to find solutions.
As the team lead for Corrective Actions, I'm in a pretty unique role: I get to see the best of people coming through during the worst of times. My team collaborates with folks across the organization to solve big, stressful problems, which lets us show off our skills and lets others show their expertise in their own processes, too. It's really cool to see such hardworking people show up and do their job really well at the most critical time.
That culture is pretty ubiquitous across the organization. Everybody knows how to prioritize appropriately and get things done. And it's a really flat organization, which ensures that nobody is separated too drastically from their processes. Nobody is afraid to get their hands dirty.
2. Why are you happy/successful here?
It feels great to be so excited about my Corrective Actions team. I have a lot of autonomy around what I want to do to improve our processes and improve our business, and my experience in this area is valued and respected. I am trusted to make good business decisions. That makes it easy to enjoy your job—when you feel empowered to do it the best way you see fit.
Another thing that makes me really happy to be working at Avant is the freedom to find your niche and dictate your own career. If I said that I just want to be with my Corrective Actions team for the next 15 years, Avant would be very comfortable with me owning that and staying here as long as I wanted. And at the same time, other opportunities are out there, too. I don't feel siloed, I don't feel constrained in what my day to day looks like, because I know that if I ever feel bogged down or lost in the weeds in this role, I can shift into a new role within the company that excites me.
3. What's your favorite thing about the way your specific job role works on your team?
Our function is so uniquely collaborative, and we have to have an understanding of the entirety of the business. When something breaks (which naturally can be pretty scary to the people involved) the Corrective Actions team is a critical part of resolving it. But in order for us to add the most value, we have to understand everything from our data environment to our third-party relationships to new product launches, and have really strong connection points with business stakeholders across every unit. That's how we make sure we know what's actually happening. We also have to be really good at running meetings, pitching ideas, getting people to align—no matter your level, we all get the chance to step up and own it. No matter your level, you are empowered. So for me, the super exciting thing about my role is that I get to help my team build these really disparate and difficult skills, and I'm building this broader image of what's going on all across the business at the same time.
4. If you had to describe who you are and not mention your work at all, what would you say?
I'm incredibly family-oriented, people-oriented, relationship-oriented, in very tangible ways. Intimate settings are places where I thrive and find value and connection with others, and I really try to prioritize those who are close to me so I can more intimately understand their lives and what's going on for them. I see a lot of similarities with that and with the work I do here: relationships matter, and the time you invest, over time, adds up. It's valuable. And I also like my own space, whether it's yoga, mindfulness, or just taking time to myself to reflect, breathe, and have that time alone.
I know I'm not supposed to mention work for this question, but there is a balance I am able to strike here that is just different. Startups are not inherently light work, and we work hard here. But since coming to Avant, I have been able to really prioritize personal relationships with the most important people in my life in a very different way than I've ever been able to do in prior work experiences. That's because the assumption here is that I am doing my job. I've proven that I add value, and the trust is there. That makes it so much easier to decide to sign off a few minutes early one day so I can go catch that yoga class, or log off at a specific time to go do that cool happy hour thing. I can take the time and not feel bad about it—because a lot of organizations do make you feel bad, they expect you to deprioritize these components of your life that are so important to you. I have had to make that sacrifice before. Here, I don't feel that pressure.
5. When you were little, what did you want to be when you grew up?
Young, young Henry wanted to be an astronaut and a firefighter, because those are the coolest jobs. You get to wear these dope hats, and that's all you could ever want from life, right? Then, when I did those aptitude tests in grade school, one told me I should be a garbage man and the next said air traffic controller. But my ideal role now: mailman. Think about it—you get to listen to podcasts all day, you'd go through so many audiobooks, you'd know where everything is in your neighborhood, and it's kind of friendly and communal. Can you imagine just walking around your own city, every single day, for 10 years? You'd see things change so much. It would be so interesting!