Every unique and talented Avantee is a co-creator of the Avant culture we love. We hope the @Avant series helps you get to know who we are, how we do what we do, and what it looks like to build your career at Avant.
Julian Mourad
Senior Data Engineer for the Data Servicing Team

Joined Avant in 2017
What's it like to work @Avant? We asked Julian for his take on our culture, and here's what he said:
1. How would you describe Avant's culture?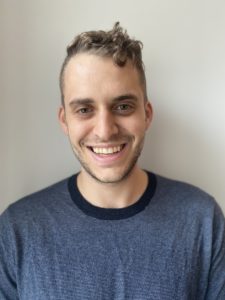 Fast-paced, open-ended, and cross-functional. You get to carve your own path, and you'll learn a lot and work on stuff you find interesting. People rarely do just one thing, because we evolve so fast that we don't have a set business cycle that just repeats itself every year. We are comfortable figuring things out on the fly as we grow. I know that's not for everybody—if you prefer to be given a set of tasks with very clear expectations and objectives, you might want a more structured work environment. If you're a problem-solver, if you're motivated by conceiving a solution and then implementing it without a ton of handholding, you'd thrive at Avant.
2. Why are you happy/successful here?
I get to work on interesting problems every day. At another company, a data engineer might find themselves pigeonholed into a pretty specific function, but that's not the case here. You get to have your hands in a lot of different areas, and that's motivating for me. It keeps things fresh.
3. What's your favorite thing about the way your specific job role works?

On the Data side, our customer is really the business itself. Our work enables our coworkers to do their jobs successfully—almost every person at Avant directly interacts with our data product every day. It's cool to know that to some degree, the business runs off our data infrastructure. We put our blood, sweat, and tears into it, and it's amazing to see it run smoothly.
4. When you were little, what did you want to be when you grew up?
When I was in middle school, after I moved on from the pro athlete phase, I really wanted to build robots.