Even after they've moved on to new opportunities, every Avantee leaves their mark on our culture. Karoline, we're proud of everything we did together and we know you'll keep thriving! You're in the Avant Alumni Club for life.
____
Karoline Andris
Former Chief Compliance and Privacy Officer on the Compliance Team

With Avant 2016-2022
What's it like to work @Avant? We asked Karoline for her take on our culture, and here's what she said:
1. How would you describe Avant's culture?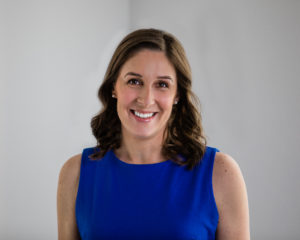 Three themes come to mind. One is "connection"—when you're an Avantee, you feel accepted, valued, and a sense of belonging. We really focus on our people and engage everyone on shared goals.
The second is "nimble." We move quickly, and we're agile and adaptable, with a constant willingness to course correct and rethink strategies and processes.
A third element of our culture is "passion." This is a place where people care about their work and are eager to succeed and go the extra mile. We see value in our work and have a lot of company pride and enthusiasm around what we do, and that makes for a vibrant work environment.
2. Why are you happy/successful here?
I like to solve problems. That's a skill that's very valued here. When you identify something that can be improved upon, you get to act on it. It's exciting, and I'm constantly learning and growing. I've experienced so many different things as the company has evolved—things I never would have gotten to do in any other organization in such a short period of time! I've been challenged to learn and grow through it all. People who appreciate that problem-solving, best-idea-wins environment really thrive at Avant.
3. What's a superpower you get to apply at your job?

Time travel. I leverage my past experiences to figure out how we can optimize and do things more efficiently. And I predict the future by identifying possible risk areas and figuring out how we can mitigate them and control for future risk. The underlying skill there is my ability to assess situations comprehensively, with a big-picture lens that keeps the focus on relevant issues and the bigger problem at hand.
4. When you were little, what did you want to be when you grew up?
I always knew I wanted to be a mom, and I knew I wanted to be a lawyer, too. I have always been drawn to analyzing, processing, and applying concepts to new fact scenarios, and I'm very much able to leverage that skillset in my day-to-day.