Even after they've moved on to new opportunities, every Avantee leaves their mark on our culture. Mike, we're proud of everything we did together and we know you'll keep thriving! You're in the Avant Alumni Club for life.
____
Mike Love
Former Network Administrator on the Information Technology Team
With Avant 2019-2022
What's it like to work @Avant? We asked Mike for his take on our culture, and here's what he said:
1. How would you describe Avant's culture?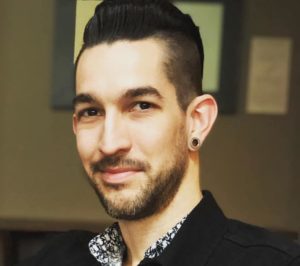 It's a fast-moving, forward-thinking, and progressive company. We really value our diversity. I've worked in IT for many years, often in more conservative work cultures, and I knew from the first time I walked in for my interview that Avant was "my people." Like, women on the IT team (which was rare!), Black folks, queer and trans folks – I remember thinking, this place is awesome and I hope I get hired here. Avant feels like the future of the industry, not a stuffy suit-and-tie kind of shop where you can't "bring your whole self to work." And the IT team is a family. It's one of my favorite parts of Avant.
2. Why are you happy/successful here?
Three reasons: First, we prioritize diversity and inclusion, wellness check-ins, and mental health. Like, we really care about our employees, instead of just bringing people in to crank out some work.
Second, it's the way we learn from mistakes. Being in IT during the pandemic, we had to clear a lot of hurdles to keep everybody connected. My manager has been great at checking in on what we learn from things that go wrong so that we can get better from it. A very low-pressure boss – that has been a great experience.
And finally, it's the growth and flexibility. I was hired to be a Systems Administrator, but over the pandemic, I really focused on the network, and now I'm the Network Administrator. Here, you can take on new responsibilities and role changes when it makes sense, without having to beg and plead and go through red tape, and that is awesome. We are moving so fast, always advancing the work, and when someone wants to step up, Avant wants you to step in and prove yourself.
3. What's a superpower that you get to apply at your job?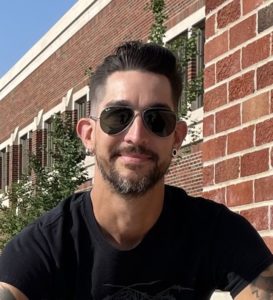 My superpower is my "people skills." I always hear "you don't seem like an IT guy!" People skills aren't always at the top of the list for IT folks. We don't all know how to talk to people. I do—I know how to explain solutions and break things down for people, even if they thought they'd have no idea what I'm talking about. I'm approachable, I'm nice, I'm open, and it's definitely had a positive impact on how I show up at work.
4. When you were little, what did you want to be when you grew up?
Of course I wanted to be a rock star, but not just any kind—I specifically wanted to be a hair metal rock star.