Even after they've moved on to new opportunities, every Avantee leaves their mark on our culture. Nate, we're proud of everything we did together and we know you'll keep thriving! You're in the Avant Alumni Club for life.
Nate Wong
Former Director of Product on the Product and Platform Team
With Avant in 2017-2023
What's it like to work @Avant? We asked Nate for his take on our culture, and here's what he said:
1. How would you describe Avant's culture?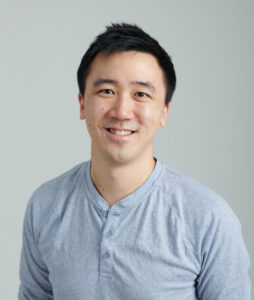 Having been here 5 years, I think I would term it a "culture of continuous improvement." We don't do everything right all the time, but we're making progress on all the areas that we have room for improvement on. At this point, it's a mature process—we can acknowledge where we have shortcomings, and we're comfortable with the uncomfortable aspects of growing and getting better.
It's a balancing act between process and flexibility, and it's constantly evolving. Processes can be good! They can also be a double-edged sword. So to be in a place of continuous improvement, we have to have that transparency, that feedback loop: what is working, and what's not, so we can improve it? We all try to empower each other to raise our hands and say, "this is not working for me." With strong managers and empathy, we can understand what we need to improve and why we need to improve it.
2. Why are you happy/successful here?
You know, I talk about my job like, "I have a lot of fun doing what I do, isn't that great? And I get to work with people I like as well, isn't that great?" I get to work on fun problems. I get to work with fun people to come up with good solutions. What's there not to like?
3. What's your favorite thing about the way your specific job role works?
I work with a highly cross-functional team. Engineers, designers, all these people with other skill sets so that together, we can deliver value to the company and our customers. On that team, I get to connect the dots between the high-level stuff—where our company is going, how it's growing, what our objectives are—and the work we're actually delivering. I get to help everybody understand how our work moves the needle at the corporate level. 
It's so important to understand how the projects we work on fit into the broader puzzle of our company. I get to articulate that. I ensure problems are well-defined so that the answer is equally satisfying to arrive at. They say that if you can't define the problem, there's no way you'll be able to answer it. So being able to frame problems and connect the dots, and to see it click for the people who are actually delivering on those solutions, is really exciting. That is the best part.
4. If you had to describe who you are and not mention your work at all, what would you say?
Something my coworkers have learned about me over the years is that I picked up the cello as an adult. For me, it's almost therapeutic to play, even though I'm terrible at it. It's a creative outlet, this weird inner creative side balancing out the fact that more of my day-to-day is in the very practical, tangible, logical, black-and-white world.
5. When you were little, what did you want to be when you grew up?
As a very young kid, I wanted to be an engineer, mostly because my dad was an engineer. But as I got older, I wanted to do some form of education, of teaching. I just think it's such an important space that needs a lot of love and care. And it's a really tough space in America in particular, and really across the world. Being able to help educate people, and see the lights click on for them, is extremely satisfying.