Every unique and talented Avantee is a co-creator of the Avant culture we love. We hope the @Avant series helps you get to know who we are, how we do what we do, and what it looks like to build your career at Avant.
Xi Wang
Formerly Director,
now Senior Director (as of 2023),
for the Credit Card Risk team
Joined Avant in 2019
What's it like to work @Avant? We asked Xi for his take on our culture, and here's what he said:
1. How would you describe Avant's culture?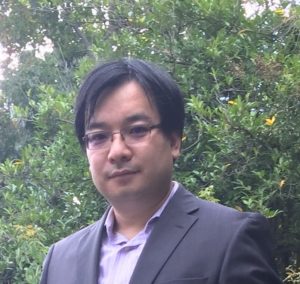 Two things stand out to me most. Number one is our great culture of sharing. People here are very open, they want to share with you what they are doing, how they are doing it. And they're very open to help you, to share the resources they have. I really enjoy that sharing is a big part of Avant's culture.
Second is the ownership. Lots of people at Avant are willing to make decisions. Sometimes the decisions are right, sometimes they are wrong, but we make decisions and also we take responsibility or accountability for our decisions. We are not afraid of making mistakes, from leadership to everyone else. We know we are still growing and exploring how we do things. Everyone understands that if you want to test something, there is a chance it won't go well, but we own it and learn from it and avoid repeating that mistake. That enables everyone to own their decisions and not be afraid that someone will point a finger at them.
2. Why are you happy/successful here?
I'm happy here because I am empowered to make a difference. There are two ways I make a difference – first, I can make Avant better, and make our Credit Card product better. Since I've been working on Card, it's really changed—last year, we issued tons more cards, and a lot of that is because of the changes our team made. I feel very satisfied by that, I feel achievement. At a bigger company, you don't feel like you make a difference in a major way like this.
Second, I am also really happy that the work I do can make a difference for our entire society. One of our goals is to enable the majority of Americans to get access to financial services. Avant is not just for whoever has good credit, it's for consumers who don't have good credit or are new to credit—they are able to access credit, too. For example, last year, I worked on the initiative to try to unlock underwriting for emerging customers, meaning thin-file, new to credit. That really makes a difference not just for Avant, but for our entire society.
3. What's your favorite thing about the way your specific job role works?
There are a lot of things I enjoy, but the most important is that my work gives me the opportunity to mentor people. I have a team of 6 right now, and most of them are really young, just out of college or graduate school. All of them are very talented and smart. I have the chance to mentor them in how to apply all the skills that they have to the actual work. There is a gap, one I personally struggled a lot when I was out of college and new to work, so I really want to make that process easier for them. That is what I enjoy the most, to be able to help them. I don't think I know everything better than them, but I can provide guidance to make the transition easier.
4. If you had to describe who you are and not mention your work at all, what would you say?
People who know me very well would all say I'm a learner. I really enjoy learning— about other people, what's on their minds, what they care about, who they are. I also really enjoy learning about new skills that might not be my expertise. Like cooking, which I don't do that often but I really enjoy. Reading is also a big part of my life. And I watched the new events at the Winter Olympics, the big air, the half pipe. I enjoyed learning about how the scoring systems work, and the terminology.
5. When you were little, what did you want to be when you grew up?
Bus coordinator. The one who plans the routes. I grew up in Beijing, a big city, and when I was growing up, people really relied on the bus to get from A to B. I was fascinated by how they plan the routes and make the schedules. That is what I wanted to be.